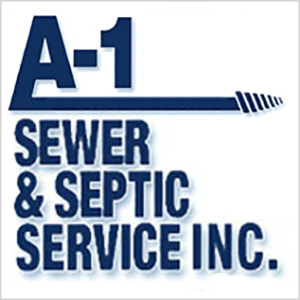 In the restaurant business, grease is a natural waste product from the tasty food that comes – kitchen grease is just part of commercial kitchens, and that can pose hazards for the local municipal water systems if allowed to go unchecked into the wastewater system and not follow grease interceptor rules municipalities have in place for restaurant grease traps.
If restaurant grease isn't properly managed, it can cause harm to the environment as well as causing unpleasant odors, and grease buildup wreaking havoc on municipalities' water systems. In fact, grease can make its way into plumbing systems and sanitary sewer systems during normal daily tasks, such as washing dishes, cleaning the floors, and sanitizing their equipment.
If you are a sole proprietor or a franchise owner who owns a restaurant within the Johnson County Wastewater Department region, you must follow the agency's grease management program. The program states that all new food service facilities are required to install an external grease trap, otherwise known as a grease interceptor, that fulfills the department's established criteria. Further, all newer establishments are prohibited from using garbage disposals and interior grease traps.
Exterior Grease Traps
Each municipality has its own laws about grease traps and interceptors. These laws are in place because they want as much waste in foods and solids contained in kitchen wastewater removed before they cause problems in the municipal water system.
Grease traps collect fats, oils, and grease, which are commonly referred to in the restaurant industry as "FOGs." Used cooking oil, vegetable oil, food solids, kitchen grease, fryer oil, and more are all part of the clean up concern when it comes to collection of grease trap waste, which is done in part, via baffles, which are metal sheets, that help to separate the FOG solids from the wastewater.
The grease trap itself is a concrete tank located somewhere outside the food establishment, someplace near the kitchen.
Exterior grease traps must have proper, grease trap cleaning on a regular basis, as well as professional grease trap maintenance to prevent clogs. This clogging can cause backups and overflows in the sanitary sewer lines which can cause backups through floor drains, much like a septic tank backup would cause water flows in the wrong direction!
Tips for Cleaning Grease Traps
Grease trap cleaning and the removal of build up via grease trap maintenance should be done on a regular basis and is key to preventing a clog from food solids, used cooking oil, vegetable oil and grease build up, 
If clogging does happen to your grease trap, then then hiring a professional to perform a certain kind of service called hydro jetting, may be required. Hydro jetting is where a high-pressure stream is used to remove the grease and other non-solids from the trap. Hydro jetting is not recommended when there are tree roots or other solid obstructions, but can be required for grease trap blockages.
Grease trap pumping, on a regular basis, is also vital when maintaining and running a proper grease trap.
Tips for Reducing Restaurant Grease
To minimize the level of grease that is introduced into our region's plumbing system, it's beneficial to adopt these strategies:
Remove food waste before adding water to the mix. You do this by scraping, wiping or sweeping.

Never pour any fats, oils, or grease down the drain.

To avoid grease spills, empty containers before they fill up and use the proper containers for transporting materials.

Be sure to properly maintain and clean all equipment used for storing fats, oils, and grease.

Use an oil-rendering tank for collecting and disposing of

fryer

oil.

Skim the

fryer

grease on a daily basis.

Change the

fryer

oil when needed.

Don't let the area around the grease dumpster get dirty, keep it clean.
Does your grease trap need servicing? If so, contact A-1 Sewer & Septic to schedule a Kansas City plumber for reliable assistance with any plumbing need, including commercial plumbing, grease trap pumping and more. Call 913-631-5201 to schedule a grease trap cleaning service.