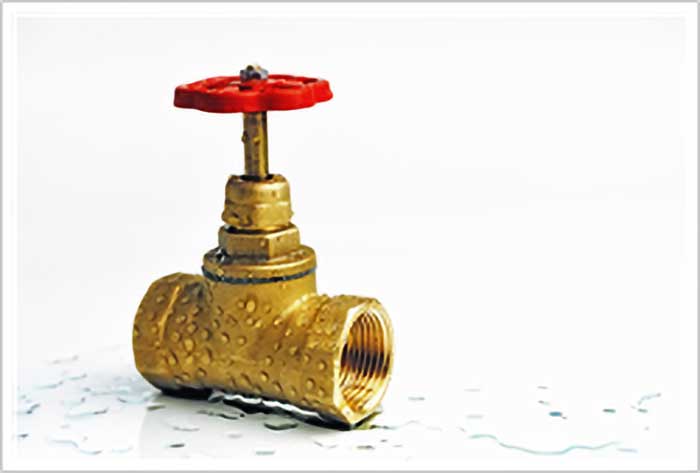 Treating Damage, Fixing Pipes, and Cleaning Faucet Aerators
If you want to conduct maintenance on your plumbing, or if you are experiencing leaks and don't know where to start, here are several things you can try to protect your home from water damage. Before proceeding with a couple of repairs….
General Tips to Get Started
Here are some vital tips on how to handle water damage:
See a sinking ceiling? Cut the room's power off at the main breaker panel before you go in to investigate.
Securing water or gas supply lines? Place a hold-back wrench on valves while you do so, to prevent the joints from weakening.
Leaving wet supplies out to dry? Don't put any objects that have been ravaged by water outside. Exposure to the sun could crack or distort these items. Instead, leave them in a dry, airy spot inside.
Water stains on the ceiling? You can treat these with a good dousing of bleach, using a wad of soft cotton. Remember to wear gloves and goggles.
A Couple Repairs You Can Perform
Do you have leaking pipes?
You may need help from the experts, but you could first try performing emergency repairs yourself, by using a C-clamp or sleeve clamp. These are only temporary measures, however, to stem the flow of water. An actual repair may require a complete replacement of some pipes.
Problems with your faucet?
If the flow from the faucet head is broken up or uneven, you may need to clean it out thoroughly. One quick way of doing this is to use slip-joint pliers, padded with electrical tape, you can unscrew the aerator, then place it under running hot water, using an old toothbrush to scrape away at the debris. Then you can tighten it back in place.
Call a Kansas City Plumber for Fast, Emergency Repairs
While these general tips can help you quickly stop a leak or clean up after water damage, a long-lasting fix is probably going to require the expertise of a Kansas City plumber. As these issues often occur as emergencies, we at A-1 Sewer & Septic Service Inc. will not demand an additional charge for emergency services: we can also come on weekends or in the evenings.
Learn more when you call our experienced team today!