Thankful for a Tank-Full Year-End Special
Starting now through the end of 2022
Make sure your septic tank is ready for the holidays, for less!
We're making it easy to share this holiday, with those closest to you, by offering a way for you AND TWO of your neighbors (or even just a single neighbor!) this year, when you schedule to have the pumping done on the same day, at the same time.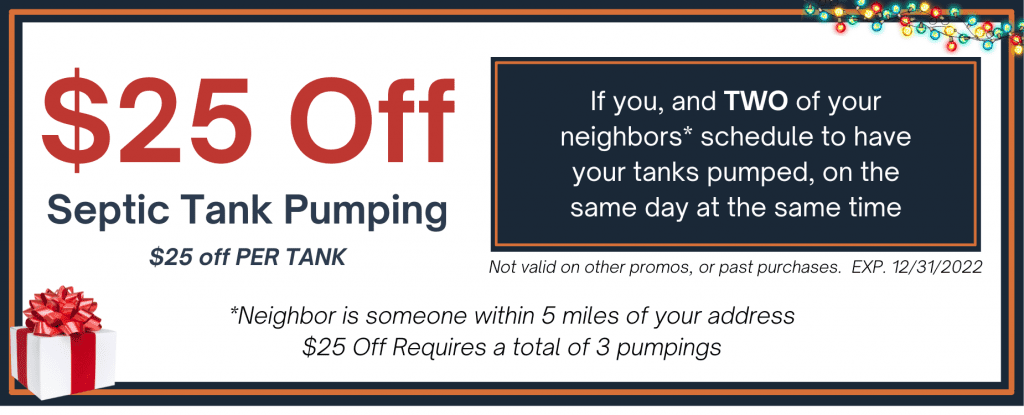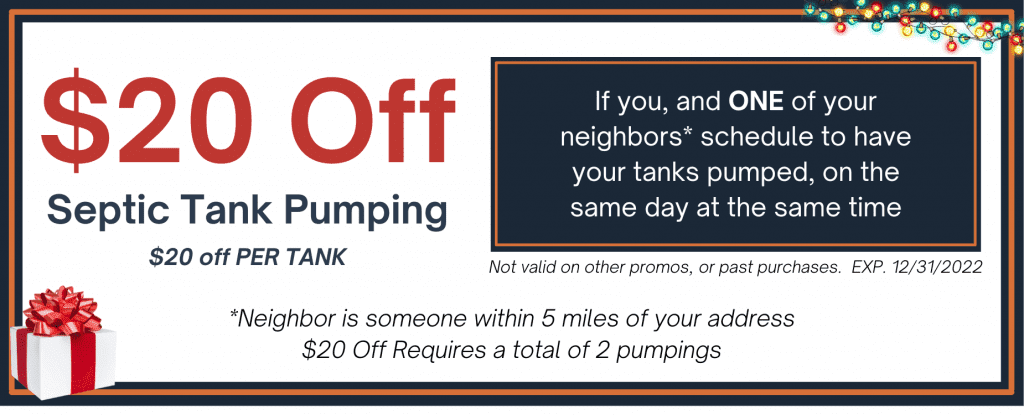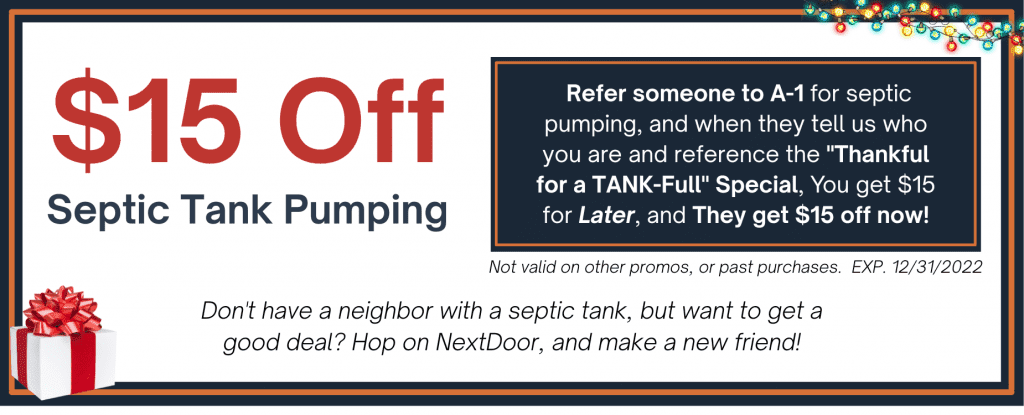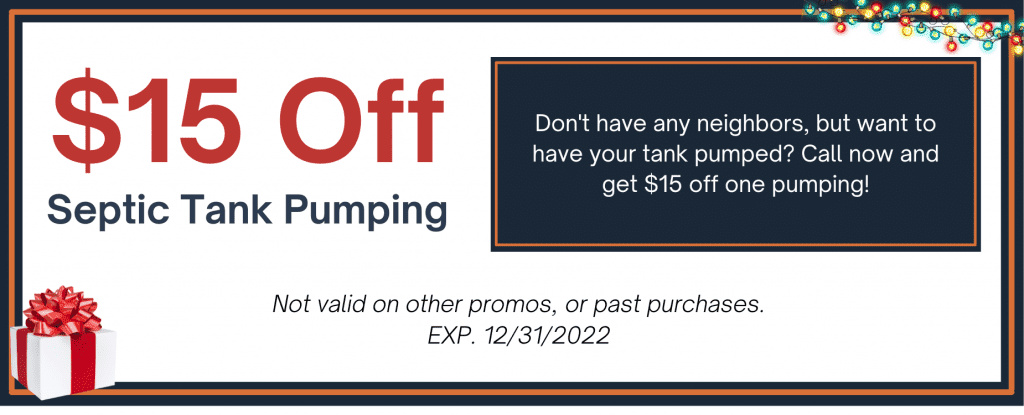 Fill out the form below with your information, and your neighbors' information.
If you only have 1 neighbor signing up with you, you may leave the "2nd Neighbor" fields blank! Once submitted, we will confirm with both you and your neighbor a day and time, and you can rest easy knowing you're helping be prepared for the holidays this year!
Or simply CALL 816-631-1665 and mention the Thankful for a TANK-Full promotion to get scheduled!