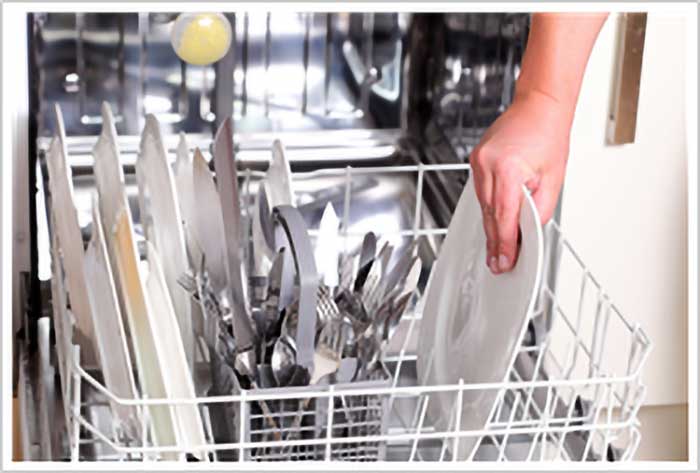 When it comes to caring for the plumbing in your kitchen, don't forget about your dishwasher! There are several quick maintenance checks you can perform or some places for you to start if you are currently experiencing any of the below difficulties:
Is your dishwasher leaking?
Is the sprayer out of order?
Are your dishes coming out rusty?
Whatever your dishwasher's problem, just remember to turn off the power at the circuit-breaker box before you take any further action. Safety first!
If your dishwasher is leaking, you can begin by examining the gasket. Do you see any cracking or other breakdowns? If so, then you can start by unscrewing the gasket. Then you can:
Cut a portion of the gasket off
Use that piece to help you find the replacement part at the store
Place the replacement gasket in hot water (for flexibility)
Install the new gasket
If that doesn't seem to solve the issue, or if your gasket was fine in the first place, then you might actually want to check if your dishwasher is imbalanced. If it is not level, this could be the cause of the leak. Use a level to assess your dishwasher. If it doesn't match up, then you can restore balance to the dishwasher by moving the "feet" that are at the front of the dishwasher. To get to them, you might have to first take out a panel.
If your sprayer is having problems, you might have a clog to address. You can take out the sprayer, dunk it in a bowl of warm white vinegar, and leave it inside for a few hours. This should eat away at the mineral buildup inside. Then you can go in each hole with a pipe cleaner or awl to take out all the gunk.
If rust is getting on your dishes, then you should inspect your dishwasher for any breach in the plastic coating, any scratches or marks. If you can see metal coming through, then you can:
Purchase plastic coating or marine-grade sealant
Sand and clean the exposed area
Smear on the new coat
Feel Free to Call Our Kansas City Plumbing Team Today
Still having problems with your kitchen plumbing? Need an expert to diagnose the issue? You can find the trusted help you need with A-1 Sewer & Septic Service. Our Kansas City plumbers have been providing excellent service since 1968. And if you are experiencing an emergency, it will cost you nothing extra for us to come out, even in the evening or on the weekend. Don't hesitate to call our office now to learn how we can help you solve your plumbing problem, no matter how great or small.